When it comes to cybersecurity, one can see the ratio of involvement in the case of gender. Choosing a domain for a person can be difficult at times, and girls may find it even more difficult to choose the IT sector, and sometimes the security field may be unacquainted. As women are unaware of this field, Nepal is losing manpower and creative minds that could help the cybersecurity field thrive even more. One never learns unless one takes the initiative, and Women in Information Technology (WIIT) took the initiative for the girls, and the team of Bugv stepped in to provide cybersecurity technological knowledge.
The question may now arise as to why women are underrepresented in the field of cybersecurity. As previously stated, women are sometimes unfamiliar with the field, and the availability of security firms throughout the country is limited. While the course content of the university can influence this, this can also be considered a small factor in determining the resources provided on the internet.
WIIT organized a live hackathon for female students on September 17, 2022, at DAV College, Jawalakhel, Lalitpur. As the session commenced, the WIIT team took the lead, describing the event and its flow. Following that, Mr. Sushil Phuyal of Bugv, who works as a Security Analyst, presented a session on cybersecurity and awareness, with a focus on how different attacks work and how to be secure from them. The Bugv team was involved in organizing the Capture the Flag (CTF) event, which was the hackathon's main objective. At the end of the day, everyone shared their positive experiences, and many people became acquainted with CTF while others were intrigued by the security field itself.
Here is the CTF scoreboard of the event.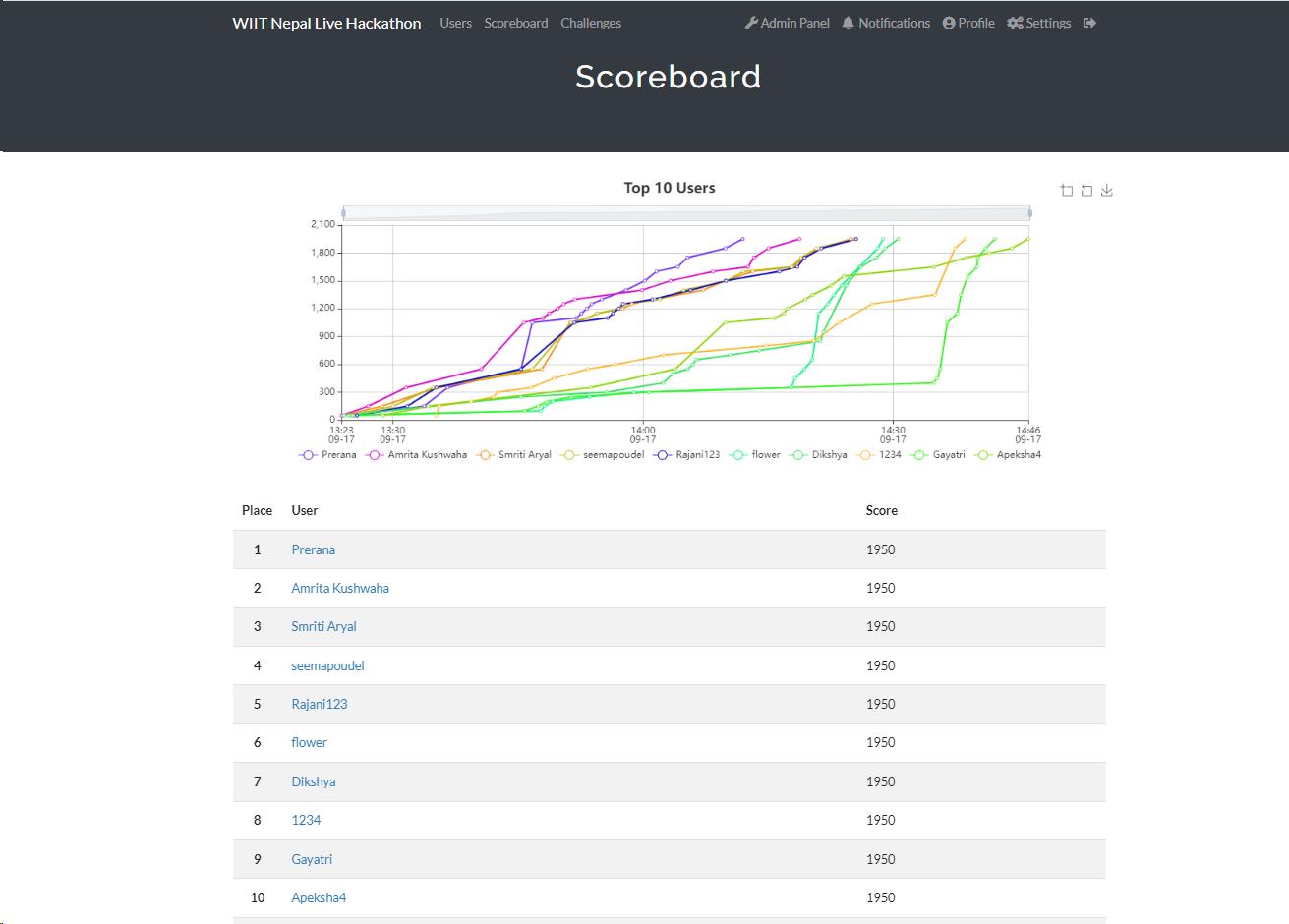 As organizations like WIIT and Bugv exist, there will be more security enthusiasts, and more involvement and women across the country will pursue it as a career who knows what might pique someone's interest.
Here are the pictures of the event.