On Dec 17, 2022, we hosted back-to-back Live Hackathons at Informatic College and Bal Mandir School with the goal of empowering undergraduate students and school girls to dive into the exciting world of cybersecurity.
One of the highlights of the hackathons was the chance for participants to connect with industry professionals and experts, who provided valuable insights and advice on how to succeed in the cybersecurity field. We were also pleased to have a diverse group of attendees, with participants from a variety of backgrounds and experiences.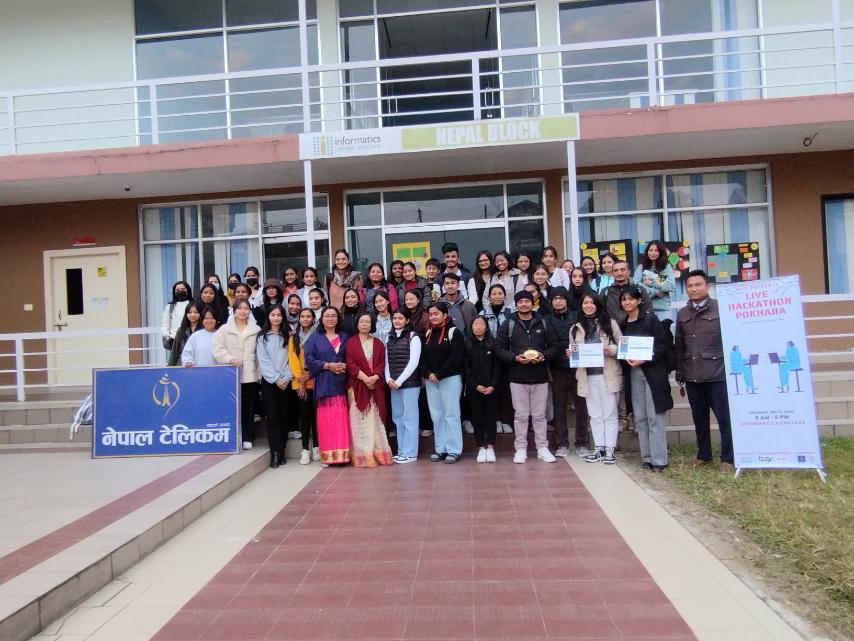 As the collaborator of the event, we were overwhelmed by the positive response from the community and are grateful to all of the participants, winners, and other individuals who helped to make the hackathons a success. We hope that these events will inspire more young people, especially girls, to consider careers in cybersecurity and continue to grow and thrive in this exciting and important industry.
Overall, the hackathons were a resounding success and we are already looking forward to planning future events. We believe that events like these are crucial in fostering the next generation of cybersecurity professionals and helping to bridge the gap in the industry's skills shortage. We are committed to supporting and encouraging the growth and development of aspiring cybersecurity professionals, and we hope to see even more students and young people become involved in these types of events in the future.
Event Pictures of Hackathon organized at Informatics College, Pokhara
Event Pictures of Hackathon organized at Bal Mandir School, Pokhara