OkayJourney is an online travel ticket booking and travels information-getting mobile app and website with a centralized database assisting real-time and price consistency with diverse payment gateway. It is founded by Rajesh Das in 2019 AD to solve travel-related issues and the startup is highly supported by Dr. Mahabir Pun (National Innovation Center, Kritipur).
Okay Journey recently created a Bug bounty Program with Bugv to safeguard the user's data, personal information, and the security of their customers. 
Bugv is the first bug bounty and vulnerability coordination platform from Nepal that connects businesses with penetration testers and cybersecurity researchers. We are a crowd-sourced cybersecurity platform where we have security researchers all around the globe and they are ready to get things started for your safer internet journey.
Okay Journey is providing a bounty of $10 – $100 per vulnerability. Bugv is confident in its ability to provide a safer and more secure service to its clients.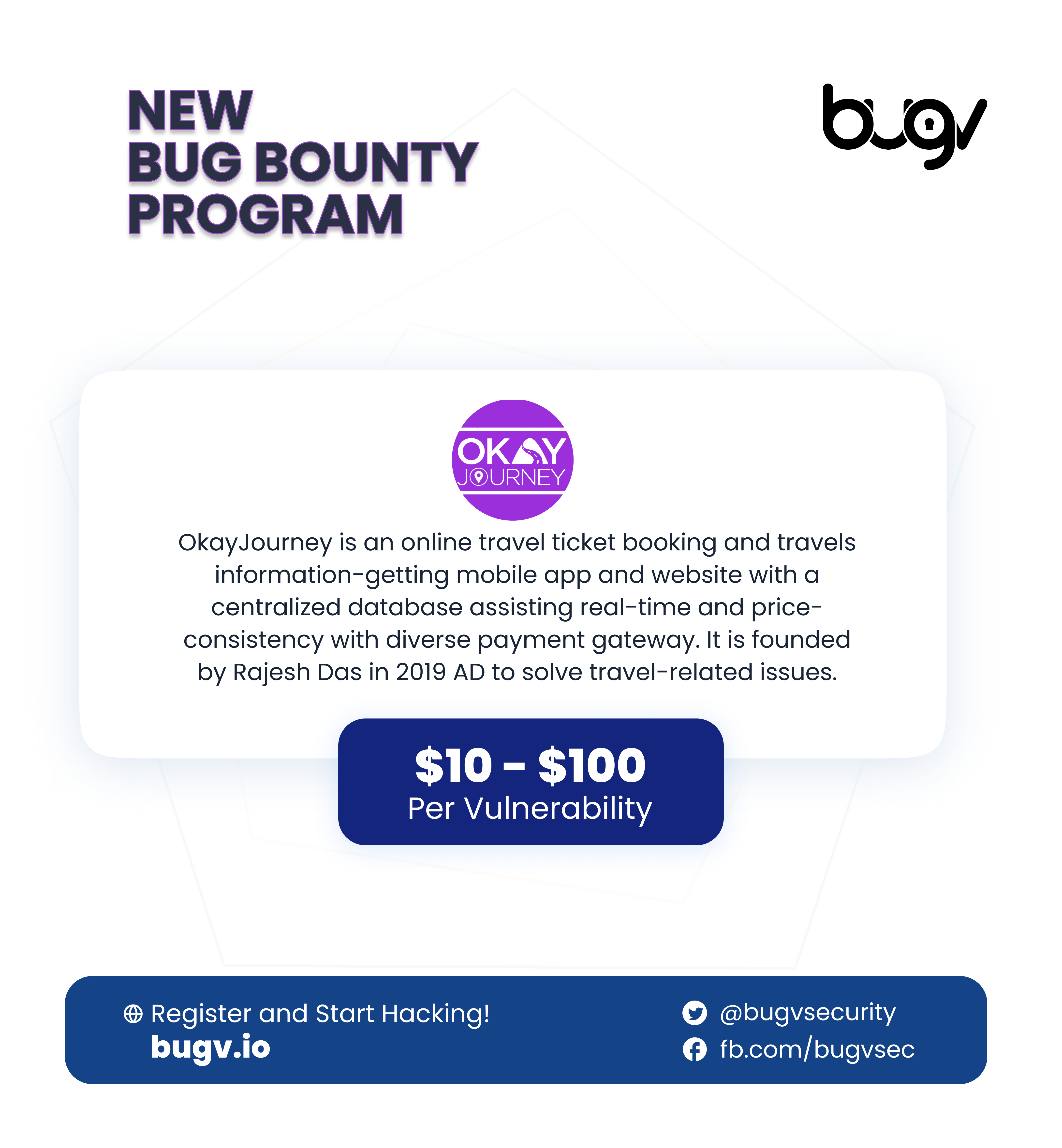 Bugv was formed to improve the global security infrastructure, and by adding new companies to our platform and by providing quality services to our clients we believe that we are reaching closer to our goal every day.
Register at Bugv at https://bugv.io/signup and start hacking!