With cybersecurity at an all-time high, the Nepal government has begun to grow cautious. The government, which handles a lot of users' data, needs to adopt security, but the problem is deciding which platform to use and which firm to cooperate with. There are also issues, such as the expensive market and a lack of expertise to find vulnerabilities.
Concerned about these issues, the Nepal Telecommunication Authority (NTA) has signed an MOU with Bugv to use its crowdsourced cyber security platform as a service for the identification of vulnerabilities in its website and thereafter fixing the same. MoU was signed on the 9th of Nov 2022. NTA will be using its staging or test environment to identify security weaknesses and enhance its security against real-time attacks to improve or mitigate its vulnerabilities.
"Soon NTA plans to get other telecommunication operators into the platform as well," Bijay Kumar Roy, Director at NTA said. He added that telecommunication service providers would get an opportunity to enhance the security of their websites and application. It is not only the telecom industry that benefits, but the security researcher on the platform would also gain experience and expertise, which would ultimately help to grow Nepal's ethical hacking industry and cybersecurity ecosystem.  Bugv, an emerging cybersecurity platform with a pool of cybersecurity experts, would help identify security flaws on the website for free over a year.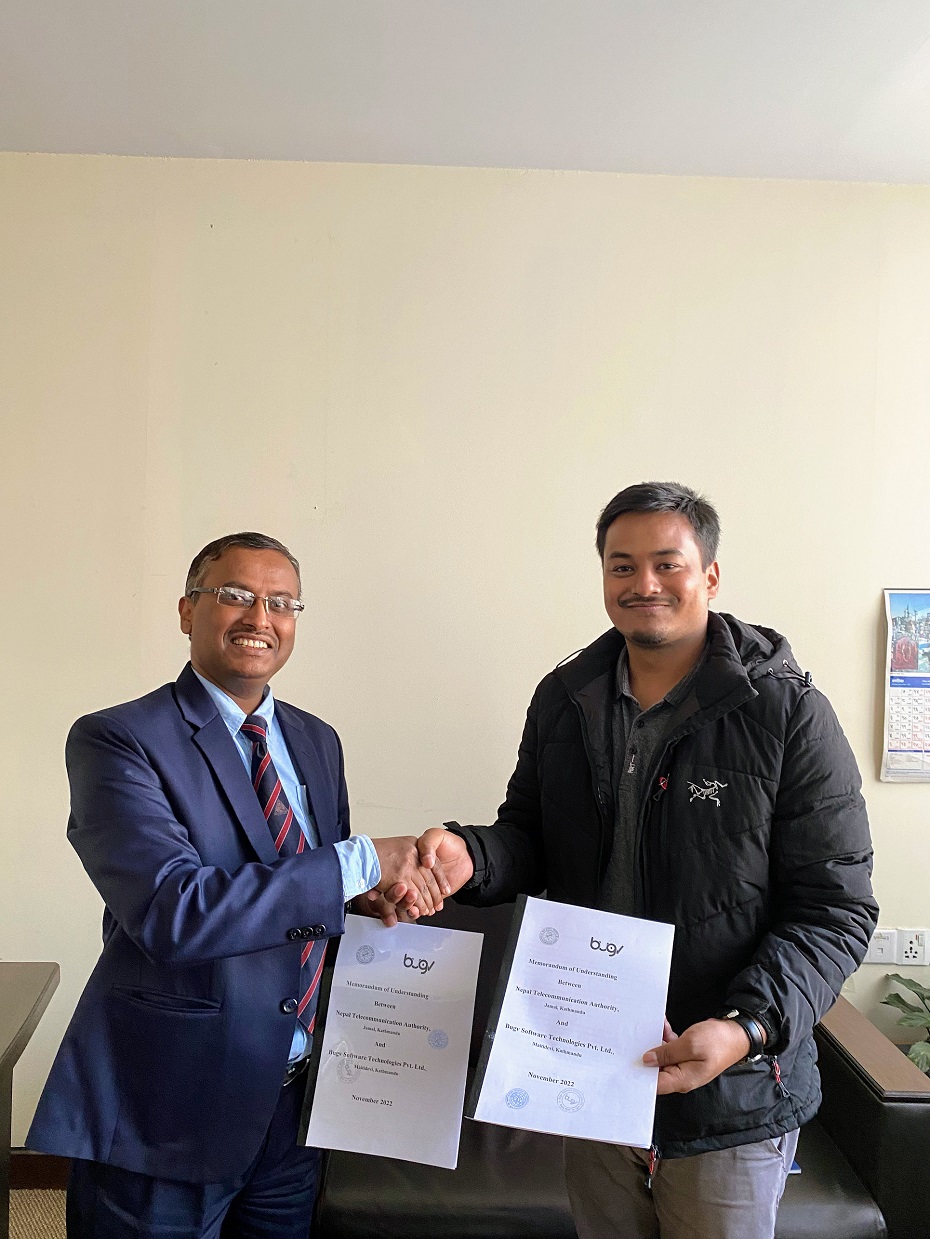 Bugv is not only looking for profit, but also for ethical hackers and businesses operating all over the internet to use its platform. Many organizations, including the government, have decided to trust Bugv, therefore it is now your turn.